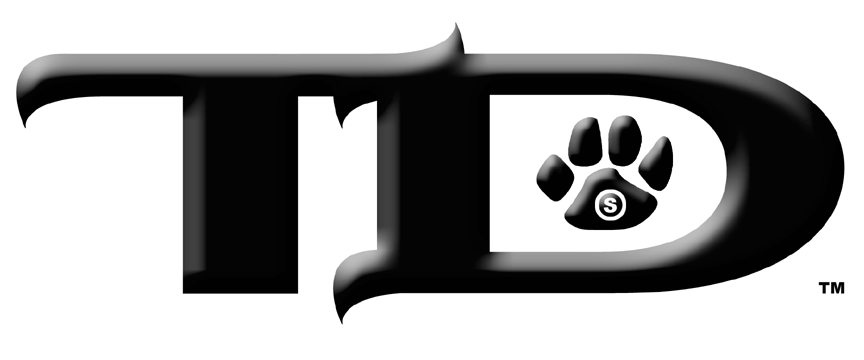 "Paw of a Dawg™"
The paw of a dog is first a best friend;
if need his paw is SET to the end;
my paw is best first as a friend...
as like that of a Dawg!
© 2012 to Ricardo Alonso USA... TotalDawg No. 1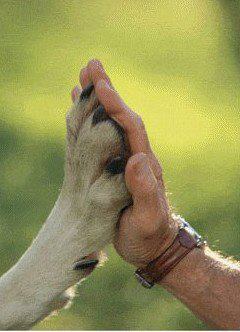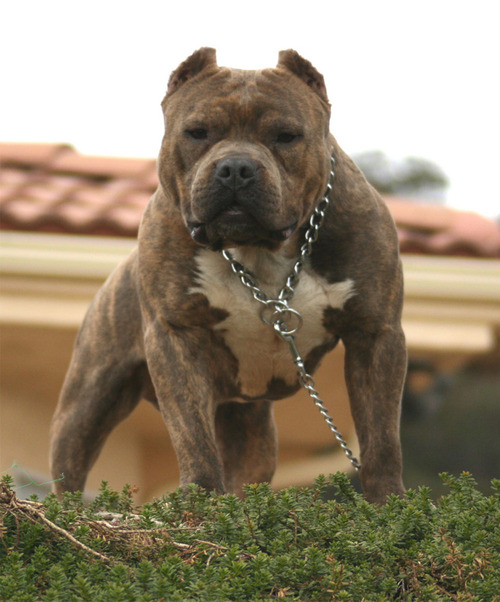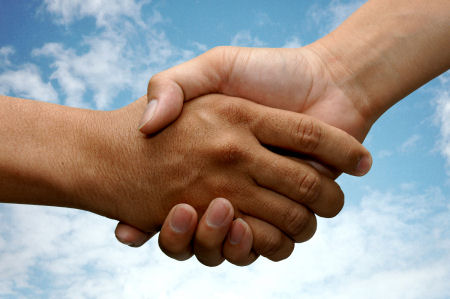 Realize that these logos designs are preliminary suggestions only; they can be placed on any garment, in any color and any design combination. For now just feel my message of peace, unity and respect among all men who brandish TotalDawg™ garb. The paw of the dog is the new Dawgma™: "Admit, Believe, Conform, Defend"™; the dot in the middle of the paw dignifies your SET. Thank spirit of Kachina!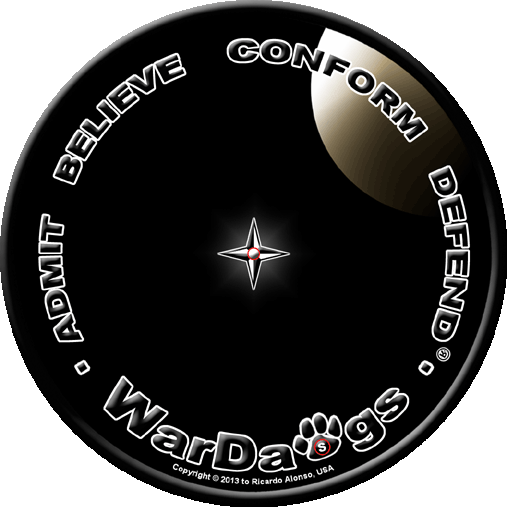 Disregard the red in the above artistic logo; here maybe any color or maybe no color can be declared.
Again note that for our usage of only the word "Da_g" sounding like "Dawg", a letter "w" has been formed by the "Paw of a Dog™", and now all combined are copyrights and trademarks for Ricardo Alonso and authorized to R.A. Products Co., Inc. USA. If you use it to stylalize any other "Dawg" trademark, remember where it first came from and know that no matter where you are... someday the Dawg™ will come calling!


To value life is to be a TotalDawg™!

Imagine if two men of different Sets, black//white or blue /red could sport a TotalDawg™ mark in unity? Every mark demands respect and therefore so shall TotalDawg™!
"The only difference between garb and garbage is time!" © 2012 to Ricardo Alonso.
These low-res images of the models and figures shown are for suggestion only and not for sale at this time. Each has been obtained from public domain resources for purposeful yet limited public enjoyment. By using said images we hope to in good faith further promote the publicity of each image. We understand that most every image is copyrighted and held by ownership.
At this time, none of the models or owners of the images have formally endorse our finished artwork or trademark. We do hope to enter into such formal agreements when deemed necessary and prior to any sale of the artwork. However, if you feel that we have improperly published an image, please email and we will immediately remove it. If you have a set of colors or logo... again please let's talk!
| | | | | | |
| --- | --- | --- | --- | --- | --- |
| | | | | | |
| | | | | | |
| | | | | | |
| CageWalk™ Pro-Lite Fight Shorts | CageWalk™ Pro-Lite Fight Shorts | CageWalk™ Pro-Lite Fight Shorts | | | |
| | | | | | |
| | | | | | |
| | | | | peace or war? | |
| | | | | | Got have a pair! |
| | | | Dawgism™ | Dawgism™ | |
| | | | | | |
This is the new Dawgma™:

"Admit, Believe, Confirm, Defend... now you're SET!™"
© 2012 by Ricardo Alonso.